One of the most important stage of Vacation & Holiday trip planning involves air & ground transportation logistics. This very important task could take plenty of time in order to find that sweet spot between schedule & pricing; fortunately, there are plenty of travel sites to assist you in selecting a balanced schedule/pricing itinerary like Sky Scanner, Expedia and many more.
Planning ahead of time and avoid costly errors and for a change, travel stress-free.
Most airlines offer discounted fares for tickets booked well in advance, being the most affordable the ones with penalties for schedule changes and cancellations. Make sure understand the ticket restrictions before clicking that "Book Now" button as you will find out that if cancelling or modifying the ticket could cost you more than buying a new one altogether.
NOTE: Expect plenty of airline incentive discounts once the countries start relaxing travel and stay at home directives.
In this case-scenario, the rule of thumb about booking well in advance comes into question as the whole travel industry is struggling at this very moment due to Coronavirus and massive incentives are expected (specially for the cruise travel industry).
For street hail taxi and ride-hailing apps like uber and Lyft, you don't need to book in advance and most of the times if you are a ride-hailing app subscriber, there are very good chances that you already have a discount coupon on your mailbox (small discounts, but everything helps). Taxicab companies/street-hail have no discounts programs.
Since this is a stress free travel post, peace of mind comes into play and it's recommended you book in advance with a black car or limo service company for that extra comfort feeling knowing you have gotten your ground transportation logistics covered. The reason for this translates into reliability and efficiency as follows:
Licensed, vetted and highly trained limo drivers. It is very common for ride-hailing drivers to get lost or cancel the trip (and this factor could very well make you lose the flight).
Black Car & Limousine Service companies solely rely on return/repeat customers, word of mouth recommendations and reviews. Therefore, it is of the most importance for the black car service company to provide you with services beyond your expectations.
Black Car and Limousine Service companies offer larger discounts (up to 20% in most case scenarios). You are able to negotiate fares and accumulate benefits for frequent black car service users.
It is always advisable to prepare in advance. Pack your bags a few days before so that when departure day comes in, you are not stressed-out. Keep a current list of all elements of your trip; thus organizing items in order of most importance for you.
When traveling by sea, air or land, do not forget to take into account the latest weather forecasts from the meteorological station, so you can prepare your mindset for possible delays or cancellations due to adverse weather conditions affecting travel schedules.
You must also determine the weather status of your destination point as well. This will also help to inform your booked lodging accommodation and transportation service of the possible delay or cancellation of your arrival (Hence avoiding no-show and heavy cancellation fees).
Have you ever left your passport or identification behind or realized they are about to expire? or much worst… they are indeed expired altogether! If you have forgotten critical documents in the past, do not feel ashamed of yourself as It happens more often than you think.
For this reason alone, make sure you include "Verify Domestic and Abroad Documentation" at the very top of your travel plan checklist
During the packing task, please check for luggage overweight. I'm pretty sure you have seeing this scenario while checking-in at the airport, where you see travelers taking pieces of clothing or other items out of their packaged bags because of overweight.
Most airlines and cruise ships have placed weight restrictions on the luggage you can check-in free of charge. Not avoiding this issue will result in either paying hefty overweight fees of having to leave some items behind.
Make it your business to know luggage weight/quantity and size policies by consulting with the airline either by calling them over the phone, or by checking on their website under luggage policies & disclosures.
Summary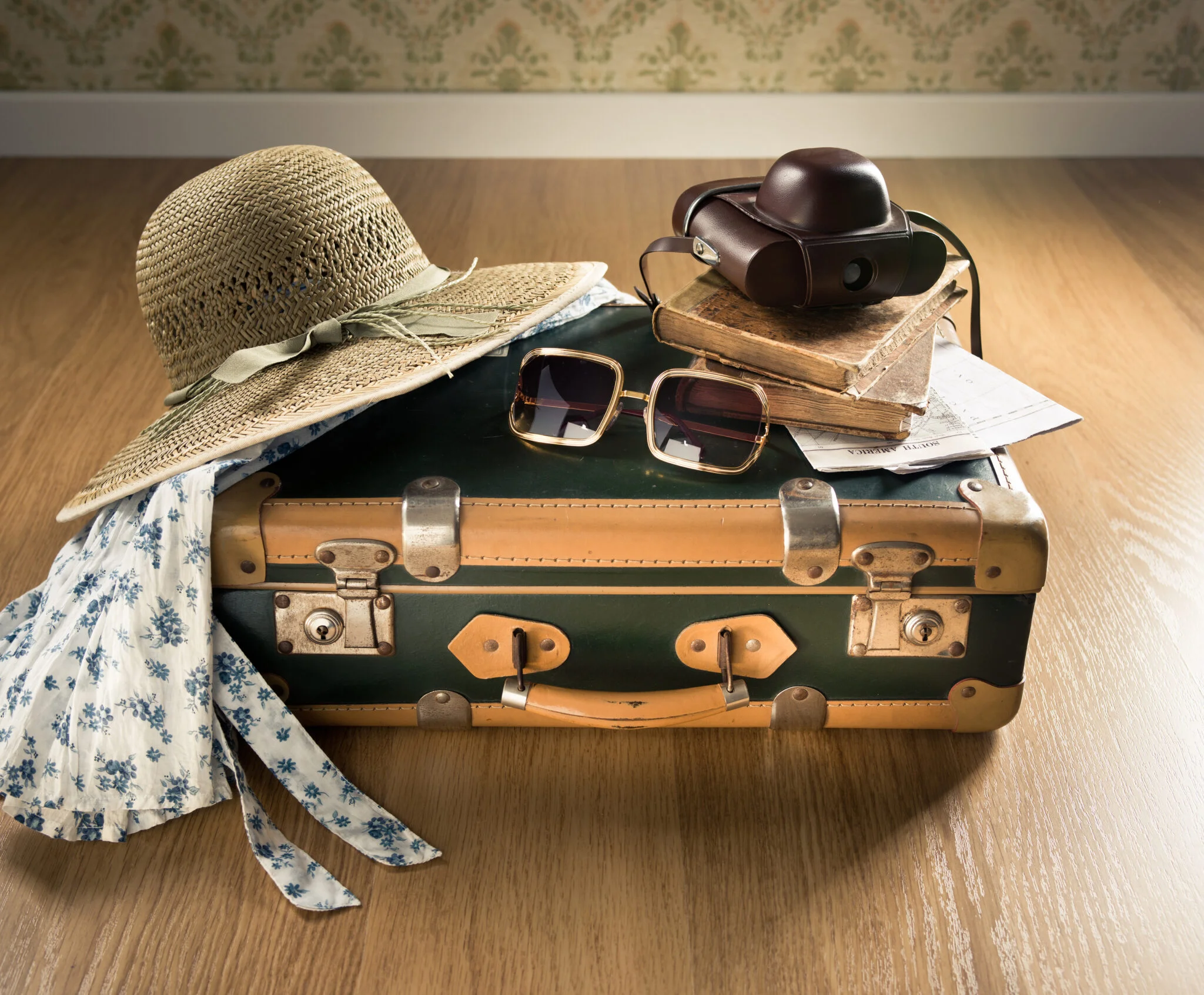 Article Name
Tips & Tricks for a Stress Free Travel
Description
As everyone knows the holiday season is the busiest of the year and more stress for travel. While we experience the world economic crisis, most of us still travel so we can celebrate the holidays with family and friends.
Author
Publisher Name
Publisher Logo