Car, TNC & limousine service 101
Ok… So, you just realized that you will be needing to hire a car, stretch limo, SUV, van or bus service for that upcoming airport transfer, convention, road-show, birthday party, wedding, bachelor's party, doctor's appointment, etc… but you are new in town, just visiting or don't have a regular company you've used before. Where to start??? Well, first you will have to decide what type of service/vehicle better fits your needs.
Transportation Service Types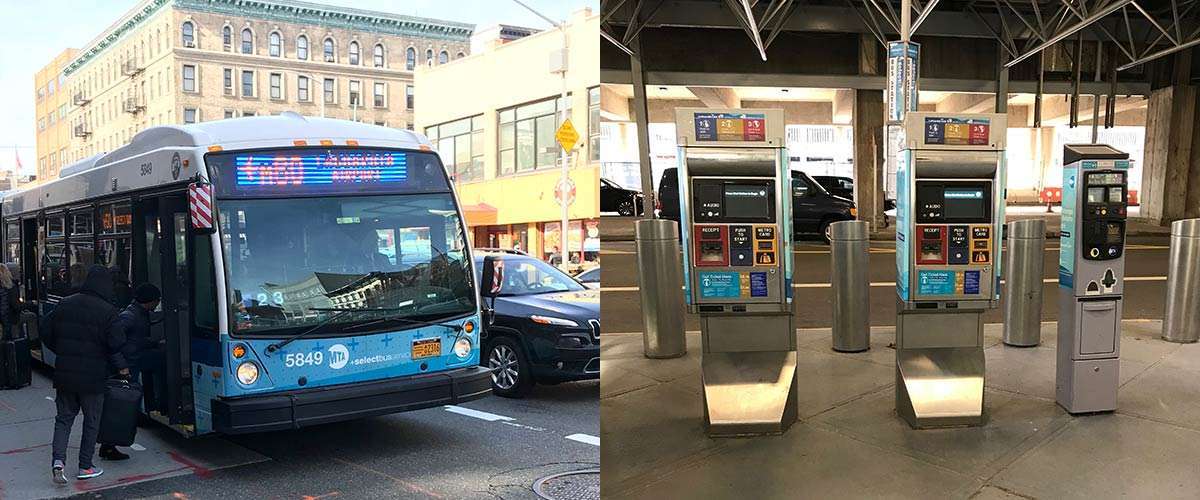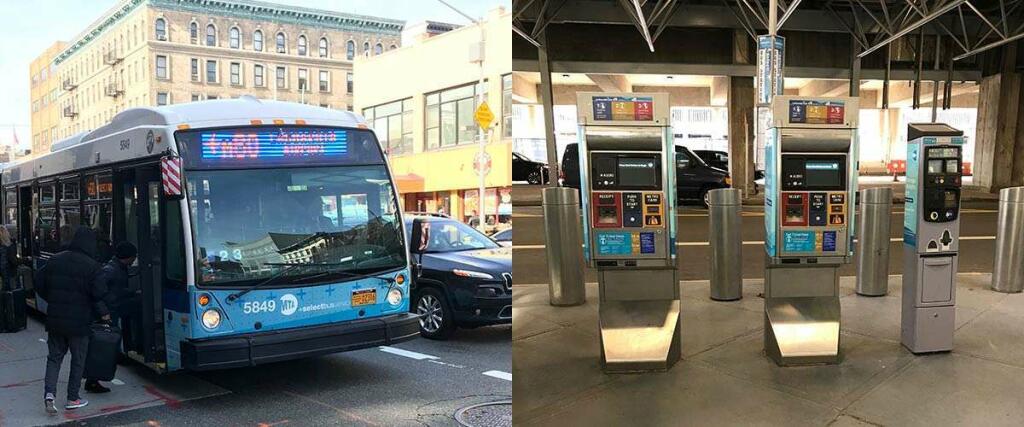 This is your most economical option. By using available public transportation, you could virtually go anywhere along as there is an established bus, trolley, ferry, train route (which holds true in major cities like New York City).
Example:
You could get to/from LaGuardia airport from anywhere in NYC, The Bronx, Queens or Brooklyn for the cost of a regular bus/train fare ($2.75 per passenger at the time of this writing). The downside is that if you are traveling with luggage, you will have to manage dragging your piece(s) of luggage while performing bus/train transfers. There is also the possibility of traveling with small children, elderly or disable companion which will somewhat stress you a bit. In top of this, there is the timing factor. Public transportation could really add considerable travel time due to multiple stops and route delays cause by holiday schedule, off-peak hours and bus route's peak hour traffic.

There are two types of shared shuttle service.
A) Hub to Hub shared shuttle service:
This type of service requires that you and your party must be at a specific location at a specific time in order to use the service. Hub to Hub service will take you from a pre-determined point-A to a pre-determined point-B making pre-determined stops along the way (an example of Hub to Hub service will be Greyhound, where you will be picked up/dropped-off at their stations which will require that you find a way to get to and from their stations by other means of transportation). Reservations are not usually required but if you do reserve, it will guarantee you a seat in most cases.
B) Door to door shared shuttle service:
This type of service as the title self describes, will pick you up at your home/office address and take you to a major city or airport while making stops along the way to pickup and drop-off other passengers in-route (in-advance reservations are required for this type of shared shuttle service).
Shared shuttle services are priced in a per person basis and usually the vehicle type is a 10-passengers van or a minibus. If just one or two passengers, you will find this option to be more cost effective than hiring a taxi or car/limo service. In the other hand, if 3 or more passengers, you will find that your best option will be a taxi or car/limo service taking in consideration the private door to door and non-stop service difference.
Shared shuttle pros:

Economical, cost effective for one or two passengers without much luggage and with lots of time to spare when time is not of the essence.

Shared shuttle cons:

Reliability and timing (more frequent in door to door service type). Another major issue is the luggage if you are traveling with more than one/two bags per person. Because you are sharing the ride with other passengers, you will be limited to the amount (and most likely size) of luggage you could bring with you (some shared shuttle companies will give you an option to pay an additional fee per extra bag or if oversized).

Availability:

You might find that if you are trying to get a shuttle service to or from a specific area/region, there are no running services in the time frame you need the ride, or you are not able to find any shuttle servicing route parameters.

If you are in a major city, chances are that there are quite a few taxi cab companies serving the area and roaming around. This type of vehicle is usually painted in a color that identifies it as a "medallion taxi cab" and it is equipped with a "fare meter" (even though in some cities, cabbies must have a flat rate to major airports as per their licensing regulatory agency). This is the only type of private door to door service you could actually "flag down" in the streets without prior arrangements. Any other "For Hire" licensed vehicle like a neighborhood car service or luxury car & limousine service is not allowed to collect a fare unless previously reserved as per regulatory agencies.
Taxicab pros:

Economical compared to luxury limousine service, reservations not required if in a major city or airport, 24/7, can be hailed down in the streets and some might be requested via mobile App (i.e. Curb).

Taxicab cons:

Availability if not previously reserved (specially at rush hour and during bad weather). If you leave something behind and don't have the cab's medallion id #, it will be challenging to try and get it back specially because someone else might have taken the cab right after you and because there is no passenger information, it will be close to impossible trying to locate that next passenger.
Limited fleet selection (sedan, minivan and some will have SUVs as well).
Vehicle condition and driver presentation (even though licensing regulatory agencies inspect and regulates vehicle condition once or twice a year, it's not guaranteed that the one you take will be in a satisfactory condition in regards to hygiene and fully functional because these vehicles are usually operated in two shifts of twelve hours each (24/7). Also, drivers are not required to follow any dress code).
Radio-dispatched car service (nowadays more and more radio-dispatched car services are using network apps to dispatch service requests) is usually found in populated neighborhoods and city suburbs. Some cars will be equipped with a "fare meter" just like medallion taxicabs and others will charge you a pre-established flat rate depending on your pickup and drop-off zone. These flat rates are not usually regulated by licensing agencies and it will vary from one company to another or from driver to driver (you will find that one day a driver will charge you let's say $20.00 and another day a different driver will charge you $24.00 for the same route/service even if both drivers work for the same company).
As per licensing regulations, you must call a radio dispatched base in order to have a car sent to your location on-demand or request the ride via company's App. Reservations are not required, as by default, these companies are serving local neighborhoods and cars are usually staging or roaming around their home base area.
Neighborhood car service pros:

Because you are calling the base or using their mobile App (i.e. High Class Car & Limousine Service in NYC – Android or iOS), there will be a log/record of your call giving you peace of mind and if you leave something behind, the car and driver are easily tracked.

No credit card required to reserve or register on iOS/Android Apps.
No cancellation fees
Cash payments are accepted (and actually preferred).
Minimum fare is around $8.00.
Driver gratuity not required.


Most companies will have their own set of operating rules that applies to car and driver on top of licensing agency's rules to better serve and protect the passenger.

Neighborhood car service cons:

Pricing is expected to be higher than shared shuttles and Medallion taxi cabs.
Limited fleet selection (sedan, minivan and some will have SUVs as well).
As with medallion taxi cabs, these cars must be inspected once or twice a year and must follow company guidelines, but since some cars might be working in 2 shifts (24/7), you will find that some of these vehicles should be retired from service due to wear abuse and aging.
No diver's dress code whatsoever.


By now, transportation network companies are the fastest growing car service type within the For-Hire transportation industry with huge following and subscriber base (i.e. Uber & Lyft). Even though these companies claim they are only an APP and not a transportation company, the argument is that by claiming so, they are avoiding having to comply with strict industry regulations the rest of the For-Hire industry is subject to. For example:
Driver's hack license (Regular level 2 background checks, drug test and physical certificates).
Vehicle inspection certificate (usually done by county's inspection shops).
For-Hire Vehicle commercial insurance ($300,000 minimum up to 1.5 million).
Operating permits (County/Airport/Seaport).
Workers compensation fund/insurance.
NOTE: There are exceptions to above items in cities like NYC for example. In New York City, anyone caught operating without the required permits/licenses/insurance is subject to fines and citations (both driver and sponsoring company gets a citation/fine).
Regardless of being banned from some countries, states, counties and cities, these services are most popular due to ease of access (via Android & iOS apps), availability, and if using their lower vehicle/service classification (i.e. Uber Pool, Uber X, etc.) pricing is very competitive in comparison with regulated and complying transportation services like taxi, neighborhood car service & limousine services (not always the case. See "service cons" section).
TNC (Transportation Network Company) service pros:
Availability: Due to its popularity and lack of regulation compliance, virtually everyone with a car and a valid driver's license can drive for a TNC. Therefore, currently there is more than enough availability as to where the supply surpasses the demand.
On-demand: Because of its supply availability, there is no need to reserve in-advance and App subscribers usually have no issues finding a nearby ride (except in the event you require a specialty vehicle like a stretch limousine, van, minibus or need a car seat for you child).
Pricing: In general, TNC fares (lower bracket) are very competitive when compared with taxis, neighborhood car service and limousine companies (even though the occasional sticker shock/price surge and the now popular "vomit scam" by Uber drivers. See cons section).
Optional driver gratuity: Tipping the driver is optional and not a mandatory condition as with most Executive car service & Limousine companies.
TNC (Transportation Network Company) service cons:
What Uber doesn't want you to read: Arbitration Agreement, Disclaimers; Limitation of Liability; Indemnity, etc…
While the vast majority of "Ride Sharing App" users do really believe they are using a "For Hire Regulated" service such as a Taxi, Limo, Luxury Sedan, Corporate Transportation, Black Car Services and so on, but the fact is that these ride sharing companies have "convinced law makers and elected officials" that these apps are not transportation companies and merely a third party application to connect riders with driver to "share a ride" and are not subjected to offer riders/users the same protections riding a "regulated For Hire service" offers. As an example, here is a small quotation taken from Uber terms of service:

"6. Disclaimers; Limitation of Liability; Indemnity.
DISCLAIMER.
THE SERVICES ARE PROVIDED "AS IS" AND "AS AVAILABLE." UBER DISCLAIMS ALL REPRESENTATIONS AND WARRANTIES, EXPRESS, IMPLIED, OR STATUTORY, NOT EXPRESSLY SET OUT IN THESE TERMS, INCLUDING THE IMPLIED WARRANTIES OF MERCHANTABILITY, FITNESS FOR A PARTICULAR PURPOSE AND NON-INFRINGEMENT. IN ADDITION, UBER MAKES NO REPRESENTATION, WARRANTY, OR GUARANTEE REGARDING THE RELIABILITY, TIMELINESS, QUALITY, SUITABILITY, OR AVAILABILITY OF THE SERVICES OR ANY SERVICES OR GOODS REQUESTED THROUGH THE USE OF THE SERVICES, OR THAT THE SERVICES WILL BE UNINTERRUPTED OR ERROR-FREE. UBER DOES NOT GUARANTEE THE QUALITY, SUITABILITY, SAFETY OR ABILITY OF THIRD PARTY PROVIDERS. YOU AGREE THAT THE ENTIRE RISK ARISING OUT OF YOUR USE OF THE SERVICES, AND ANY SERVICE OR GOOD REQUESTED IN CONNECTION THEREWITH, REMAINS SOLELY WITH YOU, TO THE MAXIMUM EXTENT PERMITTED UNDER APPLICABLE LAW."

Source: //www.uber.com/legal/terms/us/

No live contact with TNC/dispatch operator: If you have an immediate issue with your request, there is virtually no way of contacting a TNC and get a live operator/TNC representative to assist you. You must try and solve any immediate issues directly with assigned driver or cancel ride and re-book.
In-advance reservations: At the time of this writing, you cannot book in-advance. As some TNC subscribers have found. Despite the oversupply, if you need to be picked-up in the suburbs or in a non-popular city, it could be challenging trying to get a ride early in the morning for that job interview or fight you need to catch.
Reliability: in contrast to black car, executive car & limo service and even neighborhood taxis, TNC drivers might cancel and reject your request if they feel job is not in their best interest and leave you stranded. Another reliability issue is mechanical condition of vehicle which is not county regulated.
Professionalism: even though there is a very good chance that your TNC driver is a professional either because he/she has worked for a limo company in the past (or does TNC as an additional source of income with their personal vehicle) or just because he/she is making a career out driving for Uber or Lyft and tries to provide as good of a service as any professional chauffeur; the vast majority of TNC drivers take the job as a pastime, transitional job or are moonlighters looking for some extra income.
Price Sticker Shock/Fare Surcharges/Fare volatility: In general, TNC fares/rates stay within App fare-estimate for local and short trips (within city/county) and off-peak hours. The issue affecting most victims of fare volatility occurs when taking trips out-of-town, during peak-hours and holidays. This is mainly because not only are you being charged in a mileage based manner, but also driving time and demand (holidays/peak hours. In my opinion, TNC companies are not doing this to give you a "price sticker shock" but as a way of an incentive to motivate drivers to work during peak hours and on these special dates). In contrast, an executive/black car or limo company will give you a fixed price regardless of time it takes to get you from Point-A to Point-B (even though most of the executive/black car or limo companies will add a fixed surcharge on major-holidays, special-events and/or after-hours/early-morning pickups (usually in the range of $10.00 ~ $20.00 for after-hours/early-morning pickups/special-events and/or an additional equivalent of one hour at vehicle's hourly rate for family oriented major-holidays like Thanksgiving, Christmas, New Year, 4th of July).
 Cleanup/repair fee scam by some Uber/Lyft drivers: As part of your TNC agreement with Uber, Lyft and any other TNC, you are responsible for any cleanup fee incurred by the driver to cleanup after you (or anyone on your party) vomits, urinates or cause any physical damage to the car (i.e ripped or stained seats and broken door handles among the most popular).
Uber users beware of  vomit scam aimed to add "cleanup fees" to ride articles=>


Black car service is mostly used in the corporate sector by investment banking firms. New York City has the largest share of black car groups serving Wall Street and its financial community. This type of service require of an established voucher/direct billing/credit card account and reservations are not required (if within serviced area which is usually the financial district and surrounding areas). It's very common in NYC to find a "line of black cars" waiting for company's employees at certain buildings hosting investment banking giants like Goldman Sachs, Merrill Lynch, JP Morgan Chase, Citigroup, Morgan Stanley, Credit Suisse, Deutsche Bank, Barclays, UBS, Lazard, etc… This line operates in a first come basis where "black cars" will form a line (just like medallion taxis do at the airport) and employees will just have to come curbside and grab the first car in-line without having to call for it.
Service Pros:
There will always be a record of your ride/transaction traceable through your voucher account (Drivers usually submit vouchers once a week). When reservations are made, records are available immediately on company's database.
Online account management for most of companies.
Every black car company will have their own service guideline applying to car and driver (Every black car company operates in a similar manner but "high end" companies will have stricter rules and vehicles must be newer models and always clean like luxury/executive car service).
State/County's licensing commission regulates and enforce cars and drivers.
Higher coverage insurance policies.
Service Cons:
Pricing and fees is expected to be higher than shared shuttles, Medallion taxi cabs and radio dispatched car service (there is usually a discount for accounts with high monthly billing volume).
Cancellation and no-show fees.
Limited fleet selection (sedan and SUV only).
As with medallion taxi cabs, these cars must be inspected once or twice a year and must follow company guidelines, but you will still find that some vehicles need to be retired from service due to wear abuse and aging (except for "high-end" groups which require of newer vehicles).
Cars are usually labeled with company's name and car # (this is not particularly a con, but some high-end clients will prefer a label free car).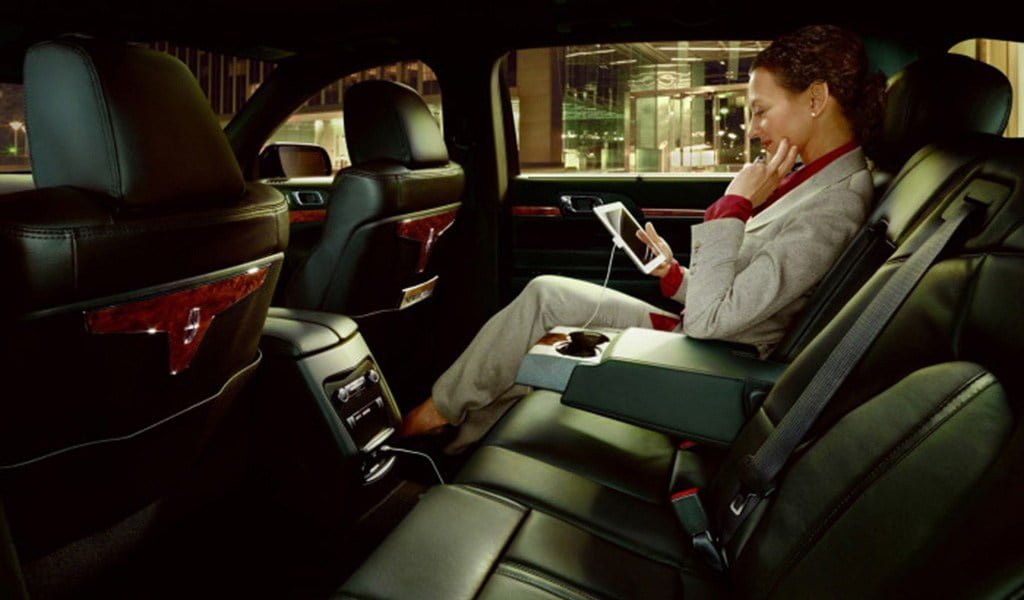 This is a more personal one-on-one type of service where you aren't just another account #. Company fleets are usually small ranging from 3 to as many as 15~30 vehicles in general and pre-arrangement is required (no on-demand calls). This type of companies doesn't have cars roaming around waiting for fares. Instead, vehicles are stationed at the base office while drivers wait for assignments (reason why pre-arrangement is required). Once a reservation is made, wheels start turning in order to meet and/or exceed client's expectations. Car has to be clean in and out before leaving for an assignment and the driver will have trip details in advance to properly plan routing and client's special requests. You could be an occasional user or a frequent user in which case, you most likely have an account with your profile preferences available to company and driver.
Service Pros:
Broader vehicle selection (sedan, SUV, van, stretch limos, party bus, minibus & motor coach), customized one-on-one services, newer and cleaner fleet, groomed and dress coded drivers, detailed transaction logging, online account management (for most up to date with technology), broader areas of service due to nationwide and global affiliation networks, higher insurance policy, bottled water stocked for passengers, strictly self-regulated in addition to city/stated governing rules and regulations.
Label/ad free vehicles.
Service Cons:
Pricing is expected to be higher than shared shuttles, Medallion taxi cabs, radio dispatched and black car (base rates and service fees are similar to black car industry with the difference of mandatory gratuity in the range of 15 to 20% of the base rate because of level of service provided although some high end black car groups also have a mandatory gratuity).
Reservations/pre-arrangement is always required.
Cancellation and no-show fees if not cancelled within the allotted time frame. Time frame and fees varies from company to company. Usually, there will be a cancellation fee if reservation is not canceled 48/24 hours before scheduled pickup. The no-show depends on where the pickup is taking place and how much notice the company is given to cancel a trip where a no-show is a full charge in most case scenarios (the most common no-show instance is when you miss your flight and fail to notify your transportation company as the driver will be at the airport waiting for you).
This is a service tailored for the corporate sector (like when flying business class on airlines). The overall rate format is the highest so is the quality of service and flexibility in regards to cancellations and no-show fees. With corporate dedicated companies as with luxury car and limousine service, a pre-arrangement is required with certain exceptions (for example: A corporate client (with an established account) has regular activity trough out the day/week on certain area and is constantly requesting on-demand services or giving very short in-advance notice because of the nature of their business. In this case scenario, the car company will maintain one or two vehicles on that area on a stand-by-basis should the client call with on-demand requests (this is common for corporate clients like CNN, NBC, FOX, MSNBC, ABC, etc… where covering the news as it happens will require a car to drive a guest to/from their news room or news link facility).
Service Pros:
Discount given based on monthly billing volume, virtually no waiting time charges and very flexible cancellation terms, corporate experienced drivers.
Service Cons:
Pricing. Usually the minimum charge is 2 hours of vehicle hourly rate + gratuity, taxes, fuel surcharge, STC (and tolls if any). Fleet assortment (usually limited to sedan and SUV, but a well-established company will also have van and minibus option).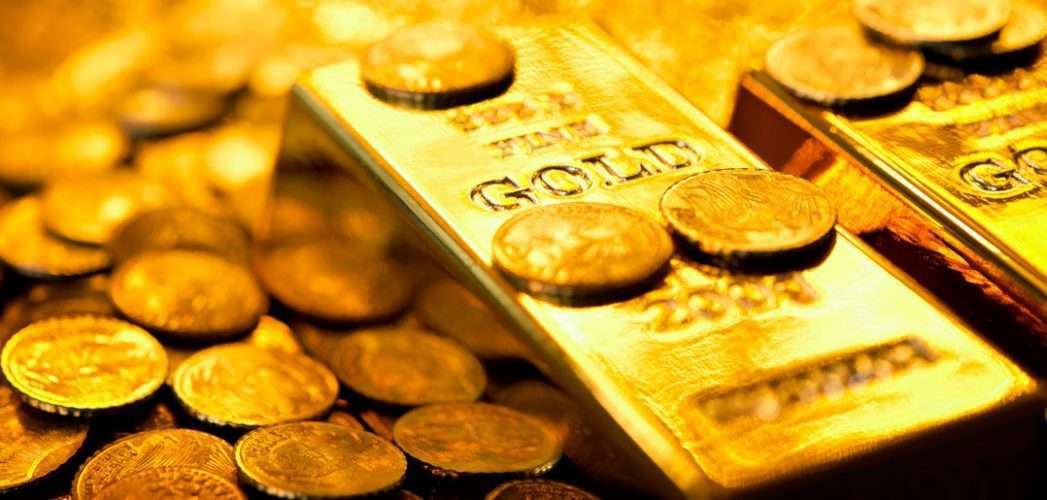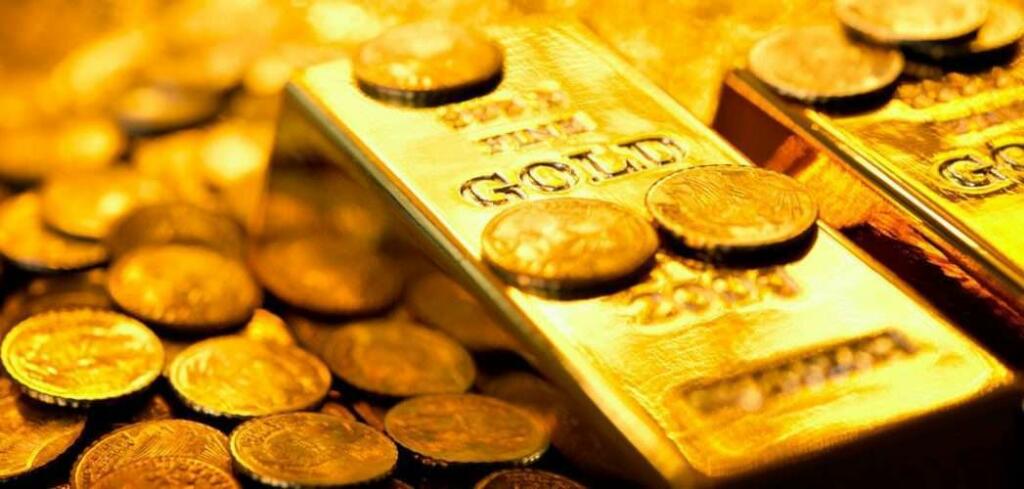 Now that you are familiar with different service types, it's time to review how pricing works (Will not discuss public transportation because it is understood that it is a pre-set flat rate).
Shared Shuttles:

With shared shuttles, you pay on a "per passenger" basis. If a van is able to transport 10 passengers from JFK to Greenwich, CT at a rate of $35/pp, the total gross income will be $350.00 for the shuttle company (For Example: a commercial airliner is a hub to hub air shuttle. Let's say you pay a one-way fare of $300.00/pp to get from LAX to JFK and the plane is carrying 135 passengers and everyone paid the same as you. With this example, the airline will have a gross income of $40,500.00 for this leg. Now…. how much do you think it will cost to charter a small size jet (let's say for 10 passengers) for the same route??? Somewhere around $25,000.00!). Gratuity is optional.

Medallion TaxiCabs:

Taxicabs run on a meter which is activated as you enter the taxi. At time of activation, the meter will start with the minimum pre-set fare set by local regulating agencies (usually $2.50 or $3.00 depending city/state) and the charge you $0.50 cents per 1/5 of a mile (review NYC taxi fares sample at: NYC Taxi Cab Rates)

Neighborhood Car Service:

Local Neighborhood radio-dispatched car service will have a minimum fare of around $6.00 to $8.00 good for about two or three miles (You could estimate that your total and final fare should be somewhat around $2.50 per mile + tolls and wait time if any. Gratuity is optional).
Note
: Although most neighborhood car service companies do not use a fare meter, you will find that quite some companies have adopted the practice from the taxicab industry and are using a fare meter as well.
Black Car Groups:

Every black car company has a "Rate Book" and as an account holder, you are entitled to a hard copy and are also able to access it online. Local runs are priced on a "zone to zone" basis and out of town trips have a pre-set flat rate (+ tolls, stops and wait time if any). Rates will vary from group to group depending on group's prestige and class ranking. At the time of this writing, the lowest minimum "Zone to Zone" fare is about $20.00 ~ $25.00 for low ranking black car groups in NYC.

Luxury Car & Limousine Service:

Luxury Car & Limousine Service has a wider variety of vehicle selection when compared to all other service formats. You will find that a fully operational limo company is able to offer you all type of vehicles ranging from the classic wedding antique to a 56-passengers motor coach and everything in between. Therefore, pricing is a bit more complicated than all others and is mostly based on the following criteria: vehicle type, mileage, overall driving time, service day (weekday, weekend or holiday) and time of day (normal business hours or very late/early in which case there will be an after-hours or early morning service surcharge most of the times).

Hourly Bookings:

Must book for minimum set of consecutive hours. Most companies have this set of minimum consecutive hours set to 3 (hours cannot be divided to be used separately) and service is restricted to local/in-town service only (You cannot book by the hour to travel out of town). The most common hourly booking instance is when you need to hire a service for a wedding, birthday party, night in town, bachelors party, anniversaries, shopping spree, business road-shows, etc.

Point-to-Point Service:

For the most, it is calculated according to point-to-point miles and travel time for the driver. Sometimes, when asking for a quote (or after receiving it) the client will tell the company "it is only 30 miles/45 minutes from my house…" This will be true if a family member or a neighbor was driving you to your destination and was staying in the drop-off area, but with a car service, this is what actually happens: The car/driver must get to your location from his previous assignment or from wherever the company's operations is and after you are dropped-off, the driver must return to garage or proceed to the next assignment. Therefore, let's say that for that 30 miles/45 minutes ride, the driver had to drive 30 minutes to get to your pickup location, another 45 minutes to drive you to your destination and another hour to get back to its base. In this case scenario, the driving time was 2 hours and 15 minutes (for your "45 minutes ride") and about 60/80+ miles total put on the car (10 miles to get to your pickup location + 30 miles to your destination + 20/40 miles back to base).

Chauffeured/Corporate Car service:

Corporate dedicated service is usually priced in the hourly format being 2 or 3 hours minimum per booking the standard setting. If you were to book a Cadillac Escalade, the minimum base rate will be the SUV hourly rate times the minimum # of hours (example: $75.00 x 2= $150.00 minimum base rate for the SUV for runs or road-shows taking less than two hours). Most companies will calculate the hours in what is typically called "garage to garage" meaning that the clock starts ticking once the vehicle leaves the company's garage and will stop when the vehicle returns to garage/base (you must always be aware of how the trip is going to be timed).

Travel time is referred to the time the car takes to get from its base/garage location to an outside area of service (example: let's say that you do business/have a corporate account with a company named "123 Corporate Transportation" and your corporate office is located in NYC (so is the car service for this example), and you want to have your car service provider pick-up a VIP client in Stamford, CT and take him/her to the Westchester airport (HPN). In this example, even if "123 Corporate Transportation" pricing format is not "garage to garage", you will be charged "travel time/mileage" which is the time it takes to drive from NYC/Manhattan to Stamford, CT plus a surcharge for the miles driven. In this case scenario, the trip from Stamford, CT to HPN takes about 1/2-hour point-to-point, but the car has to travel about 95 miles just to drive your client 15 miles from Stamford, CT to HPN.

Nowadays, thanks to affiliation agreements, "123 Corporate Transportation" could have an affiliate based in Stamford, CT or nearby HPN that could do the service under a mutual affiliation agreement. The only problem here is that in most cases, the level of service/vehicle ranking might not be as if "123 Corporate Transportation" used their own car/driver (generally and ideally, companies try to keep service level standardized as much as possible. Therefore, companies will go above and beyond trying to keep quality of services at the same level or even better).


Now it's the time to book your upcoming trip since you have some understanding of what type of service you will need and how pricing varies from one type of service to another, but with so many companies out there, which one to choose??? Well… unless you have a recommendation from a family member, friend, colleague, etc… it will all be trial and error process until you find that company that will meet or exceed your expectations.
Selection process:
Now days, your hunt will probably start by doing an online search. If so, try to be specific in your search in order to better filter your results. If you are in search of a "shared shuttle" type of service, make sure you include "shared shuttle service" in addition to your pick-up and drop-off points in your search (example: "shared shuttle service from JFK airport to Hartford, CT"). Once your results are displayed, don't base your decision just because of how nice and flashy the website is. You are rather more interested on what type of information the website contains and how well organized and detailed this information is. In most cases, this could be seen as:

A) Company's owner paying attention to details.


B) He/she used a very good website designer. Nevertheless, detailed service content must have come from company owner (unless stolen/copyright infringed).

C) Website content (or whole site) was copied/stolen from another company/competitor (Copyright Infringement). Now days, some site owners/designers will steal someone else's work despite of "The Digital Millennium Copyright Act of 1998" (DCMA).

You should be able to find answers to most of your questions by easily navigating through the website. This information should at least include: area of service, rates, cancellation/no-show policy, service description, fleet listing and payment options. Look for online transparency and disclosure since a company opting to fully disclose rates and policies on its website is usually a good starting point.

Contacting company:
If the company has a website (as most have now days) and time is on your side (72 plus hours), a contact attempt by completing an online form or emailing the company is recommended just because there will be a record/log "in writing". Be specific of your needs and follow up with a telephone call if no reply is received within 24 hours of your request.

If you have less than 72 hours, a contact attempt via telephone is recommended. If you do this option, there are some basic recommendations to follow.

A) If the company has a PBX/announcing system, listen to the greeting/announcing message before choosing the first available option (It's common to hear "please listen carefully as our option menu has changed". This is because selecting the wrong option will only delay your call and probably irritate an exhausted operator).
B) Be specific about your needs. Don't hesitate and ask all questions you might have (especially if you never used the company before). Your questions should include service description, all-inclusive fare and cancellation policies. If you think you might be calling back, ask for the representative's name and direct contact telephone number since most likely there will be no log of your call (that's unless the company is recording the call for "quality/training" purposes).
C) If you called for a "quote" and you are not ready to book right way, ask the operator if he/she could email it to you as verbal quotes are as good as the paper it was written on (email log in this case scenario).

Confirming booking:
If you booked online chances are that you received or will shortly receive a "confirmation email" (if you haven't, ask for one asap). Make sure you review your booking details paying special attention to: pick-up date/time, routing (pick-up and drop-off locations), flight details, your contact info, pricing, vehicle type, service agreement and cancellation policy. If you are not familiar or skeptical about the company's reliability, it is a good idea to re-confirm your booking 1 or 2 days before your scheduled service.
If you booked via telephone call and a confirmation email is not an option because the company is not up to day with technology or doesn't have a reservations software, make sure you call the company/driver a day before service to avoid unpleasant surprises like being left stranded.
Safe Travels!